June 15 2023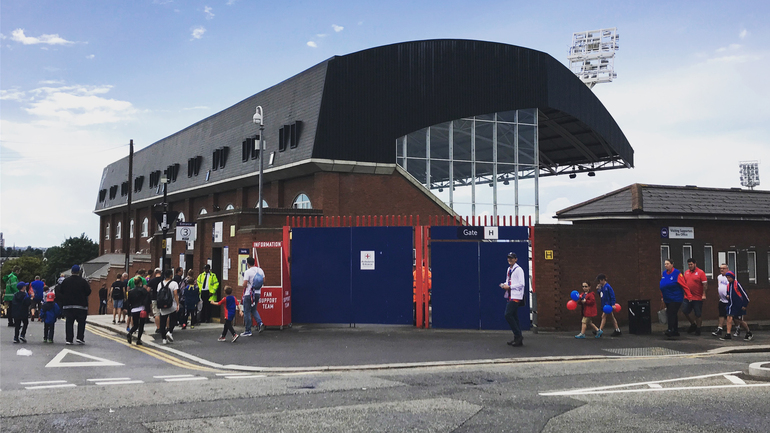 The Premier League have announced Crystal Palace's fixtures for the 2023/24 season, with an away tie against newly promoted Sheffield United up first.
The campaign begins on the 12th of August with an away match against newly-promoted Sheffield United. This opening fixture sets the tone for the season and provides an opportunity for Crystal Palace to make a strong start against a team eager to establish itself in the top flight.
Ties against rivals Brighton are on the 23rd of December at home, and the 3rd February 2024 away.
The season completes with a tie against Aston Villa at home on the 19th May 2024.
Full fixtures list for Palace
12/08/2023 15:00 Sheffield United (A)
19/08/2023 15:00 Arsenal (H)
26/08/2023 15:00 Brentford (A)
02/09/2023 15:00 Wolves (H)
16/09/2023 15:00 Aston Villa (A)
23/09/2023 15:00 Fulham (H)
30/09/2023 15:00 Manchester United (A)
07/10/2023 15:00 Nottm Forest (H)
21/10/2023 15:00 Newcastle United (A)
28/10/2023 15:00 Tottenham Hotspur (H)
04/11/2023 15:00 Burnley (A)
11/11/2023 15:00 Everton (H)
25/11/2023 15:00 Luton Town (A)
02/12/2023 15:00 West Ham United (A)
05/12/2023 20:00 Bournemouth (H)
09/12/2023 15:00 Liverpool (H)
16/12/2023 15:00 Manchester City (A)
23/12/2023 15:00 Brighton (H)
26/12/2023 15:00 Chelsea (A)
30/12/2023 15:00 Brentford (H)
13/01/2024 15:00 Arsenal (A)
30/01/2024 20:00 Sheffield United (H)
03/02/2024 15:00 Brighton (A)
10/02/2024 15:00 Chelsea (H)
17/02/2024 15:00 Everton (A)
24/02/2024 15:00 Burnley (H)
02/03/2024 15:00 Tottenham Hotspur (A)
09/03/2024 15:00 Luton Town (H)
16/03/2024 15:00 Newcastle United (H)
30/03/2024 15:00 Nottm Forest (A)
02/04/2024 19:45 Bournemouth (A)
06/04/2024 15:00 Manchester City (H)
13/04/2024 15:00 Liverpool (A)
20/04/2024 15:00 West Ham United (H)
27/04/2024 15:00 Fulham (A)
04/05/2024 15:00 Manchester United (H)
11/05/2024 15:00 Wolves (A)
19/05/2024 16:00 Aston Villa (H)