July 17 2023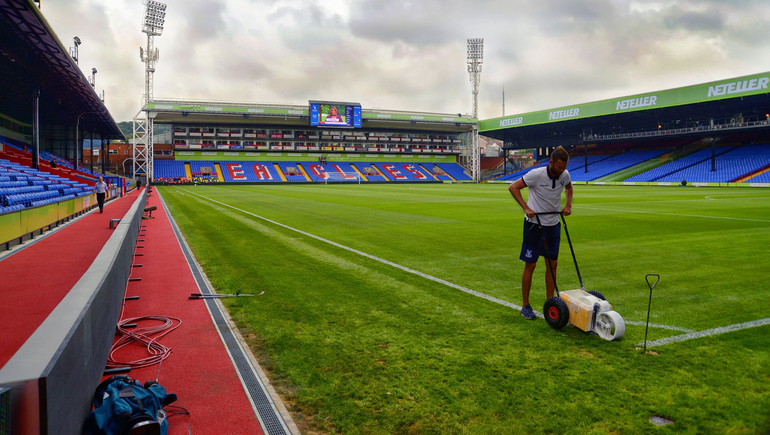 The 2023/24 Premier League campaign is almost back with us now with clubs back in pre-season training and working on their plans for the months and battles that lie ahead, writes Peter Wilmott.
Crystal Palace are absolutely no different here from any other domestic or European club, and given the time of year that we find ourselves in, with the transfer window well and truly open, silly season continues in most press and media reports when it comes to potential targets and strengthening.
We have largely long been linked with having a potential interest in Chelsea Academy graduate Callum Hudson-Odoi. But as we head towards the weekend, it is now being claimed that the 22-year-old is now completely out of manager Mauricio Pochettino's plans.
It's reported he wants to move him on so desperately that he is not being allowed to train with their first team, and has instead been relegated back to their Under 21 side. If you dabble with online football betting, you would get good odds on him not being with them at the start of the season.
Hudson-Odoi's potential is clear for all to see, and for his age, he has reasonable Premier League experience and good European experience to boot. But the attacker has struggled in more recent times, and did not enjoy a good loan experience out with Bundesliga side Bayer Leverkusen last term. Despite going out for the year, he only made 13 starts across all competitions for them.
He will want his next move to get him back on track, and the returning Roy Hodgson could well be the man to completely reinvigorate him.
Whether it speaks to our potential interest in him or not, it is now being reported that given the training situation at Stamford Bridge, he will definitely be staying behind as Chelsea head out on their pre-season tour.
And while it does not speak to Palace directly, it definitely backs up the fact that he may now have no future at the club, so is likely available for sale, and in the circumstances, may well not command quite as big a fee as his potential would have suggested even only a few seasons ago.
The Eagles are naturally linked with him on the rumour mill in light of this, but fellow top-flight sides, Fulham and Nottingham Forest are also given firm name checks.
More specifically, from our point of view, given the current position we are in with Wilfried Zaha, added to the fact it is not expected that Michael Olise will make the start of the season given the injury he sustained - Hudson-Odoi becomes a good option as cover, particularly if Hodgson can get him back to his best.