July 24 2023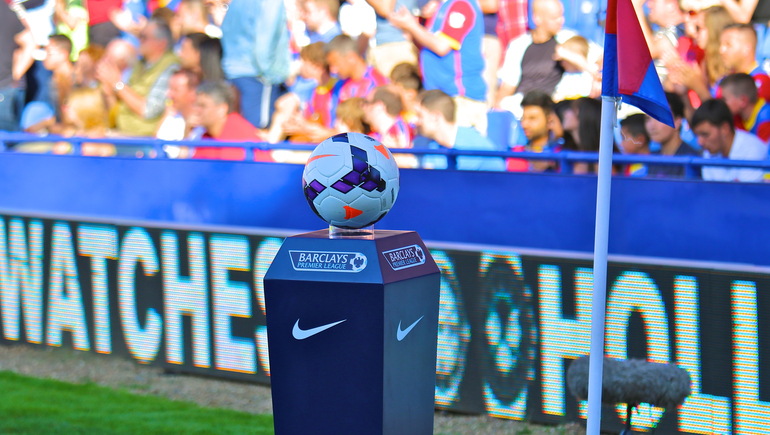 Football: the beautiful game, a global passion that unites millions, has been graced legends who have left indelible marks on the sport, writes Peter Toomey.
Their exploits on the pitch have resulted in awe-inspiring records that continue to define the rich history and unending appeal of football.
In this article, we delve into some of these remarkable feats. From record-breaking goal tallies and unbeaten streaks to the fastest hat-tricks and most goals in a single campaign, we'll journey through the annals of football history, reliving the moments that shaped the game we love. Brace yourself for a kick-off into the extraordinary world of football records!
As we look back on these incredible records, one can't help but consider the unpredictability of football and how it provides fertile ground for betting on international soccer. The sheer possibility of a new record being set in any game adds an extra layer of excitement and stakes for both the fans and bettors.
Whether it's an underdog team embarking on a fairytale unbeaten streak or a striker challenging previous goal-scoring records, everyone's waiting with bated breath to see how the odds will play out, making the betting landscape as thrilling as the sport itself.
What Are the Most Impressive Records in All of World Football?
Lionel Messi: 73 Goals in a European Season
In the illustrious history of football, one record shines brightly: Lionel Messi's astonishing achievement of scoring 73 goals in the 2011/2012 European season. This remarkable feat not only secured Messi's position as the highest goal scorer in a single European campaign but also surpassed the legendary Gerd Muller's previous record.
Muller, the iconic German striker, had set an impressive benchmark by netting 67 goals for Bayern Munich during the 1972-73 season, a record that many believed would endure the test of time.
However, Messi, with his exceptional combination of artistry and precision, surpassed this seemingly insurmountable record. Demonstrating his incredible goal-scoring prowess, Messi sealed his record-breaking campaign with a triumphant hat-trick in a home match against Malaga.
This remarkable achievement not only solidifies Messi's status as one of football's greatest players, but also reinforces the unpredictability and exhilaration that football offers to its devoted fans.
Lionel Messi: Scoring in 21 Consecutive League Games
Continuing our journey through football's illustrious record books, we encounter yet another remarkable feat by Lionel Messi: scoring in 21 consecutive La Liga games. This extraordinary achievement, made during the last season, demonstrates Messi's unrivalled consistency and scoring prowess.
According to the official Barcelona website, this record surpassed the previous one set by Teodor Peterek, who scored in 16 consecutive league matches between 1937 and 1938.
In the modern era of football, where teams employ cutting-edge defensive tactics and technology, Lionel Messi's remarkable consistency in scoring is nothing short of extraordinary.
Demonstrating his trademark agility and precision, Messi effortlessly maneuvers through defenders, finding the back of the net game after game, dismantling one defense after another. This record not only adds another accolade to Messi's illustrious career but also solidifies his place among football's greatest players.
Sir Alex Ferguson: A Legacy of 49 Trophies
Stepping into the shoes of the legendary Sir Alex Ferguson, the man who walked away from football as its most successful manager is no small feat. The phenomenal tally of 49 trophies that Ferguson achieved throughout his illustrious career stands as an unparalleled testament to his managerial prowess.
His closest competitor, the equally iconic Jock Stein, managed to secure 27 major titles, nearly half of Ferguson's impressive haul.
Ferguson's collection of accolades comprises a Champions League winners' medal and a staggering 13 Premier League titles. However, his most remarkable achievement might arguably be his success beyond the borders of England.
The Scot managed to shatter the longstanding duopoly of Celtic and Rangers with Aberdeen, leading the underdog team to secure 10 trophies in Scotland.
Everton: Most Seasons in the Top Flight
Since the inception of the English football league in 1888, Everton Football Club, affectionately known as The Toffees, have demonstrated their mettle by being one of the league's founding members and maintaining their position in the top flight for most seasons.
Out of all the seasons since the league's establishment, Everton has spent merely four seasons in the second tier, a testament to the club's resilience and consistent performance.
This extraordinary achievement is not merely a result of luck but speaks volumes about the club's prudent management, astute planning, and unwavering commitment to excellence. Such stability in football's fiercely competitive environment is indeed a rare feat, ensuring the Toffees a noteworthy place in the annals of football history.
As Everton embraces the future, the responsibility of upholding and advancing their proud tradition of stability lies with their manager Sean Dyche. Fans and football enthusiasts alike eagerly anticipate the upcoming season, filled with optimism that under Dyche's guidance, Everton will remain a dominant force in the upper ranks of English football.
Josef Bican: Greatest Goalscorer Ever
The title of the greatest goalscorer of all time is often hotly contested, with names like Pele, Gerd Muller, and Lionel Messi frequently springing to mind. However, the International Federation of Football Historians recognises a different name as the greatest goalscorer ever – the Hungarian hitman, Josef Bican.
Bican boasted an illustrious career in football, securing the position of top goalscorer in his domestic league an astonishing 12 times. His scoring prowess was unparalleled, as demonstrated by his incredible achievement of netting 57 goals in a single season.
This extraordinary feat places Bican in a league of his own, surpassing the accomplishments of other renowned footballers. His remarkable record adds an extra layer of fascination to the sport, solidifying football's status as a game where records are meant to be shattered.