November 15 2023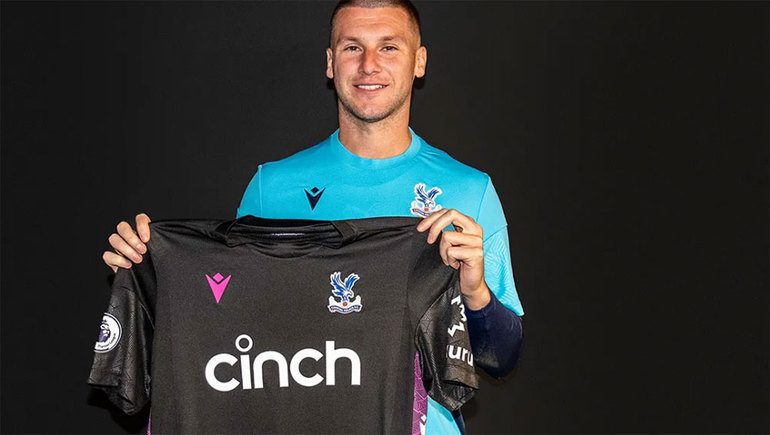 Crystal Palace keeper Sam Johnstone has been full of compliments for manager Roy Hodgson since his return to the club, writes Roland Blake.
Roy Hodgson's second spell at Selhurst Park and Crystal Palace is not going too badly at all really, although everyone in the Eagles fanbase will be hoping for further improvement and greater consistency in results as we move forward into the New Year and then, towards the end of the season.
24 games into his return to the club we have picked up ten wins, and although everyone would rather we had more points on the board than 15 after 12 games in the 2023/24 Premier League campaign this year, with a string of decent wins we are easily into European contention given how tight the table is, so fans should be optimistic despite some of the results we have seen.
For fans who like a flutter with the likes of GGBET, in terms of odds on any potential European adventure they would have to be considered slim and akin to punting on bet slots, but it does not mean we cannot enjoy a decent season nonetheless that continues to push us forward for future growth.
One such player who remains optimistic is goalkeeper Sam Johnstone, and Hodgson's impact on him has been good as the 30 year old stopper currently has the most clean sheets in the Premier League, with five shutouts from the opening 12 games and he credits it all to the gaffer who he insists 'never let the standards drop' even during our poorer results this year.
"He's great. He is on the pitch every day taking the sessions. He doesn't let other people take it and sit back – he is bang at it every day, and if you're not on it, he'll tell you straight and get the lads going without ranting and raving. Some of the stuff he says in meetings is just great. He talks, and is just inspiring. He's also adapted. He is brilliant, on the pitch, every day, at it, getting the lads at it, not letting the standards drop and if they do, he's on you."
With Johnstone now having received four straight England call ups under Gareth Southgate, he also credits Hodgson's reaction to his international involvement as further giving him confidence to perform and improve as a player.
"He's really proud...I played at the back end of last season, after not playing so much, and got back into the England squad in the summer, and he was just so proud. It was literally like he was a family member with how proud he was – and not just of me, but all three of us: me, Marc Guehi and Eberechi Eze. Roy was asking when we came back 'how was it? How long were you at St George's? When you came back, what did you do?' He was really, really interested. And it wasn't just that one trip, it's every trip you go on – as soon as you come back, he's got a smile on his face and the first thing he asks you is 'how was it?'
"He was so happy and proud for us to go, and then wanted to know what you got up to when you were there. He is literally just a great person."
Hodgson's genuine nature has never really been in doubt, but that good guy nature can also be a downfall in life. Let us hope the feelgood factor drives us further forward.