February 13 2002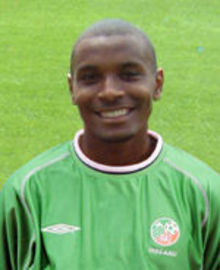 Clinton Morrison, Gregg Berhalter and Jovan Kirovski all peformed well for their respective countries tonight.
Morrison came on as a substitute for the second half for the Republic of Ireland in their 2-0 win over Russia.
He looked lively throughout and was unlucky not to score when he hit the post. He also won several free kicks for the Irish.
Berhalter played the whole of the USA's match against Italy as fullback, where they lost 1-0. He put in an impressive performance coping well with Vieri, Totti and on this display will be looking for a recall to the Palace side.
Kirovski played for the last 15 minutes and had a free-kick fly over the bar and waste a headed opportunity.