February 18 2002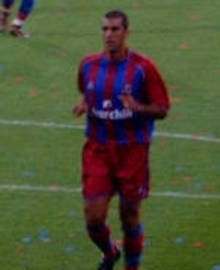 Jovan Kirovski is currently recovering from a calf injury he picked up on international duty last week.
The American international was a late substitute for his country in their 1-0 defeat to Italy last Wednesday, and picked up the injury during his short time on the pitch.
It meant that he was forced to miss the Wimbledon match at the weekend, but he is hoping to be in contention for the clash against Sheffield United on Saturday.
Kirovski has yet to put pen to paper on a new deal with the club - his current contract runs out at the end of the season.