April 1 2002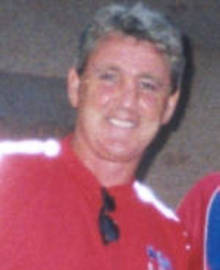 Palace could not muster a win over Judas Bruce's Birmingham, playing out a 0-0 draw at Selhurst Park.
Judas deservedly got plenty of stick from the home crowd and it was pleasing to see him go home without a victory over us he would have so loved.
The Palace were clearly well up for the occasion and the atmosphere at Selhurst was the best its been for a while - support for the team and disrespect for Bruce.
In an even first half, both sides had decent scoring chances but Palace should have got more from the game from their second half efforts.
To the surprise of virtually everyone in the ground, Danny Granville stepped up to take the free-kicks at the edge of the box and was very unlucky not to score with three well-taken attempts.
He had a couple inches wide and keeper Nico Vaesen thwarted him with two vital saves. Any other day at least one of them would have flown in the net. So why hasn't Granville been the main free-kick taker as he is clearly pretty good at them.
In a lively opening, Matt Clarke put Geoff Horsfield's strike round the post (when it was harder to miss) with his foot and later made a two great saves from Stern John. Vaesen made a crucial save from Clinton Morrison from six yards by just getting enough on the ball to put it past the post.
Steve Thomson had a 25-yard shot fly just over the bar and Dougie Freedman was orchestrating a series of attacks, playing just behind the front two. Although he is playing well in that position, the clinical Scot is needed up front to score.
The teams left for the half-time break to a chorus of 'Bruce abuse' and Clarke, who had suffered a swollen eye when saving from John earlier, was replaced by a very portly Cedric Carasso.
The French youngster, who was signed from Olympic Marsielles on a short term deal, must not have believed his luck when he was thrown on for the second half as Alex Kolinko was injured.
His distribution was decent and did not have a save to make, which showed Palace's superiority in the second period.
His opposite number was called into action, tipping over a Granville free-kick and then a remarkable double save from another Granville free-kick.
From a corner, Ade Akinbiyi had a bullet header cleared off the line by a Brum defender. Palace were destined not to score. From another, Dean Austin was a foot wide with a far post header.
Francis brought on Julian Gray (who should be playing from the start!!) and later Tommy Black, to try and find a winning goal. Gray was lively as ever but the Eagles could not find that elusive goal which they deserved on their performance and Vaesen stood in the way of the three points.
Bruce dashed to the tunnel as the full-time whistle went and later failed to show up at the managers' press conference.