September 12 2000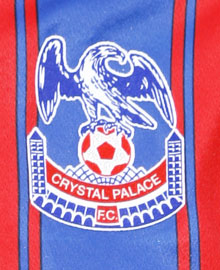 It doesn't seem likely that Paul Kitson and Matt Le Tissier will be signed by Crystal Palace anytime soon, be it on loan or on a permanent basis. Their clubs are reluctant to do business with the South London club.
Saints boss Glenn Hoddle admittted Le Tissier's chances of getting a first team spot at the Dell are slim but he is not prepared to loan him out.
Kitson is unlikely to join the Eagles as his club West Ham are dealing with an injury crisis at the moment.
Smith, however, will continue his search for a striker elsewhere
Meanwhile, it has been announced that Palace and Burnley agreed a cut price admission to their Worthington Cup second round, first leg at Turf Moor on September 19th. Admission for traveling Palace fans will be £7 (£3 concessions).
There is no news yet on admission prices for the second leg which takes place at Selhurst Park on 26th September.