May 19 2002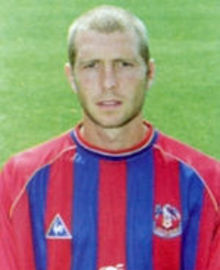 The USA lost to the Netherlands in the final match of their three game build-up to the World Cup finals.
Gregg Berhalter came on as substitute in the 41st minute and four minutes later, the visitors took the lead.
Roy Makaay, who was making his full Dutch debut, got the better of Eddie Pope at the byline and netted past Brad Friedel.
In an even game at the Foxboro Stadium, near Boston, the US had several chances to score. Claudio Reyna and Eddie Pope saw efforts saved by Ronald Watereus.
In the 78th minute, Andy van der Meyde, who was also making his senior debut, got the second goal for the Dutch.
Berhalter picked up a booking in the 52nd minute. The United States will travel to Seoul on May 23.