May 25 2002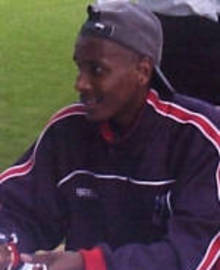 Injuries to Jason McAteer and Kevin Kilbane overshadowed the Republic of Ireland's narrow 2-1 victory over Hiroshima.
McAteer limped off with a knee injury during the first half of Ireland's friendly against the J-League side.
He is now looking doubtful for their first World Cup match against Cameroon on June 1.
Mick McCarthy said: "In the spirit of a friendly match, there was no need for a bad tackle like that.
"Jason is very down in the dressing room but I have told him he will be all right and I sincerely hope he will be."
Kilbane went off with a badly bruised ankle in the second period, but should recover in time as it's not as serious.
An unmarked Kubo put Hiroshima into the lead in the 37th minute, but four minutes later Robbie Keane headed an equaliser.
Keane got the winner in the 79th minute, scoring from a Niall Quinn knockdown.
Clinton Morrison won his eighth international cap, coming on for Keane for the last 10 minutes.