June 22 2008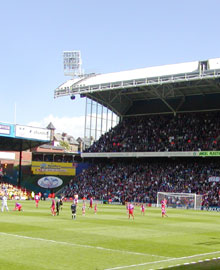 We tell you 5 ways how you can keep up with all the latest Crystal Palace stories.
1. Find out the latest Palace transfer news poolside while on holiday by viewing the Holmesdale Online's mobile site.
Enter http://mobile.holmesdale.net into your phone's browser. When the page loads up bookmark for easy access in future.
2. Join our mailing list of almost 2,000 people who get the latest news by email direct to their inbox.
3. Crystal Palace news can be delivered via an RSS Feed.
Paste the following into your RSS reader: http://www.holmesdale.net/rss/
4. Our desktop alerts application can provide you with all the news via an alert window or ticker.
5. Catch up on the past week's worth of news, gossip and forum chat on our weekly newsletter.
Join our list of almost 6,000 members who already subscribe here