June 5 2019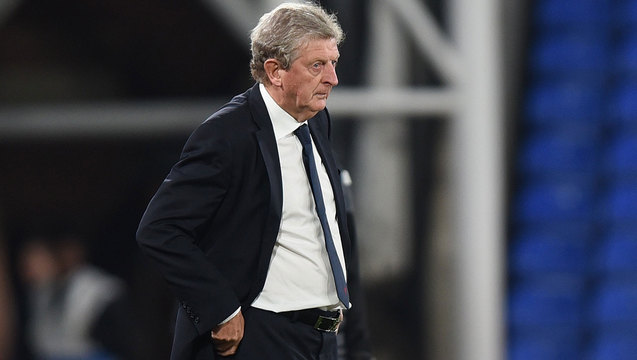 Crystal Palace fans can look back on the 2018/19 campaign with quiet satisfaction, writes Matt Nelson.
The Eagles finished 12th in the Premier League and with an FA Cup run that saw the team lose out to the ultimate finalists, Watford, in the sixth round, it spells a solid season. Sure, it might not have met the inflated expectations of some, but their numbers are dwarfed by those pragmatists who felt that staying up would be the number one priority of the year.
Thoughts are already starting to turn to next season, and if you check out the latest news and views on Sportsbet.io, you will see that Palace are a 5/2 shot to finish in the top half of the table in the 2019/20 season.
Intriguingly, those are exactly the same odds as are on offer for Watford to achieve the same thing – the two teams were never far from one another throughout the season, and that Palace's rivals finished just one point ahead in 11th. That particular London battle looks set to recommence next year.
And yet it is with a careful eye that any Palace Supporter should follow Watford's path. For it is each year that the Hornets are to welcome an almost entirely new set of players, given that their annual switch-over involves a small yet increasing football conglomerate.
While Palace might have good relationships with their fellow Londoners, it is the squad from Hertfordshire that has married into a tight-knit network encompassing numerous teams in all European top-tier leagues. Lest not to forget, it is Watford who raced through their FA cup mission only to be stopped by the seemingly indestructible Manchester City (Indestructible? More on this soon).
That said, finishing in the top half is a realistic aim after the season just gone, but achieving it means learning from the past. Here are five games that proved crucial.
Beating Fulham early doors
"Start as you mean to go on" – it is good advice in all walks of life, but it resonates particularly in sport. Newly promoted last year after a spectacular 2017/18 Championship season, Fulham were something of an unknown quantity.
Palace were always going to struggle in their second fixture against Liverpool, so it was vital to get points on the board in week one to avoid a repetition of the previous season that opened with seven consecutive losses. When Patrick van Aanholt found Jeffrey Schlupp just before half-time, it put Palace ahead and Wilfred Zaha put the result beyond doubt.
Firing against the Gunners
When Arsenal came to Selhurst Park in October, they were enjoying a run of 11 consecutive wins. Palace, meanwhile, had just lost three on the spin, and were still goalless at home. Few would have predicted this game to result in anything other than continuing the run for both teams. Palace fully deserved to be leading at the interval, showing an energy and belief that was strangely absent among the visitors.
But when the Gunners emerged after half-time, they showed all the intensity that had kept them duking it out at the top of the table, scoring twice in the space of five minutes. Other teams might have folded at that point, but when presented with a penalty opportunity in the dying minutes, Milivojevic showed he has nerve as well as talent. Never was a single point so richly deserved.
Manchester who?
The win against City was one of the biggest talking points of the season, and has already been discussed to death. Arguably, however, it was brought about by Palace's performance against the other Manchester team a few weeks earlier.
The Arsenal fixture mentioned above was the first of four consecutive Premier League games against Big Six teams. Chelsea proved too strong, Spurs squeezed through by one, but it was in the visit to Old Trafford at the end of November that Palace showed again that they could mix it with the big guys.
Sure, there were opportunities to win this, but Hodgson and Palace were able to leave Manchester with heads held high, ready for anything – and in particular, ready to return to the nation's second city to take on the Blues at Etihad Stadium a month later.
Going up a gear against Leicester
In some respects, it wasn't the big teams that were the problem for Palace last year. It was those in-between defeats at the hands of teams like Wolves and Bournemouth that had left the team languishing in the bottom half of the table. January's 4-1 pummelling of Leicester put relegation worries to bed and represented the ideal 71st birthday present for Roy Hodgson. It also showed just what a powerful attack Zaha and Milivojevic can be when they both fire at the same time.
Finishing it in style
"Start as you mean to finish" is another good phrase. Palace faced some potential banana skins at the tail end of the season. Cardiff were playing for their Premier League lives, and the way Palace overpowered them was gratifying.
But it was the 5-3 victory at Bournemouth that fans will remember. It served as fitting revenge for the Cherries' win earlier in the season, but also as a reminder of the potential at the heart of this team. And surely that is the most important lesson of all to carry into next year.