June 13 2019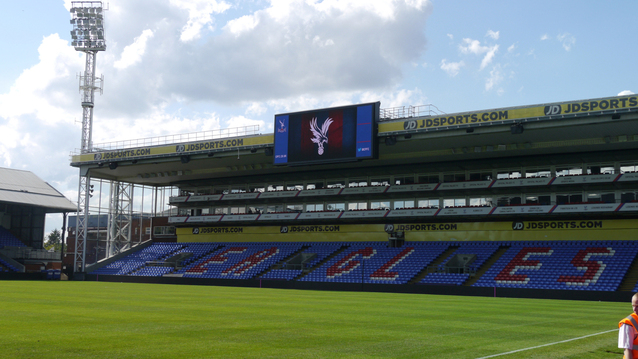 Crystal Palace will open their 2019/20 campaign with a home game against Everton.
The new Premier League season begins on Saturday, August 10, and Roy Hodgson's side will be aiming for a winning start.
In the corresponding fixture last season, the match ended goalless with goalie Vicente Guaita making a fine stop in the latter stages to keep it level.
Palace's first road trip will the following week (17th) where they come up against newly-promoted Sheffield United.
This season's Boxing Day encounter is at home to West Ham, while the New Year's Day fixture will be at the division's new boys Norwich City.
Palace's clash with rivals Brighton comes on December 14 at Selhurst Park, with the return match on February 29. When the teams last met in March, Albion ran out 2-1 winners at Selhurst Park.
The Eagles will end their season with a home date against fellow Londoners Tottenham on May 17, 2020.
Will it be another year of consolidation for Palace? Check out these lucky 31 tips for the latest Premier League tips and previews.
Full fixtures
August
Saturday 10 - Everton (H)
Saturday 17 - Sheffield United (A)
Saturday 24 - Manchester United (A)
Saturday 31 - Aston Villa (H)
September
Saturday 14 - Tottenham Hotspur (A)
Saturday 21 - Wolverhampton Wanderers (H)
Saturday 28 - Norwich City (H)
October
Saturday 5 - West Ham United (A)
Saturday 19 - Manchester City (H)
Saturday 26 - Arsenal (A)
November
Saturday 2 - Leicester City (H)
Saturday 9 - Chelsea (A)
Saturday 23 - Liverpool (H)
Saturday 30 - Burnley (A)
December
Wednesday 4 - AFC Bournemouth (H)
Saturday 7 - Watford (A)
Saturday 14- Brighton and Hove Albion (H)
Saturday 21 - Newcastle United (A)
Thursday 26 - West Ham United (H)
Saturday 28 - Southampton (A)
January
Wednesday 1 - Norwich City (A)
Saturday 11 - Arsenal (H)
Saturday 18 - Manchester City (A)
Wednesday 22 - Southampton (H)
February
Saturday 1 - Sheffield United (H)
Saturday 8 - Everton (A)
Saturday 22 - Newcastle United (H)
Saturday 29 - Brighton and Hove Albion (A)
March
Saturday 7 - Watford (H)
Saturday 14 - AFC Bournemouth (A)
Saturday 21 - Liverpool (A)
April
Saturday 4 - Burnley (H)
Saturday 11 - Leicester City (A)
Saturday 18 - Chelsea (H)
Saturday 25 - Aston Villa (A)
May
Saturday 2 - Manchester United (H)
Saturday 9 - Wolverhampton Wanderers (A)
Sunday 17 - Tottenham Hotspur (H)